Residential / Commercial Plumbing Services

At Dry-Rite Plumbing in Windsor & Essex County, we treat every plumbing job as a top priority.  Our licensed plumbers can handle all aspects of the job, big or small, in a timely and cost effective manner.  We provide new plumbing installations and 24/7 emergency plumbing repairs.
Essex County / Windsor Plumbing Services
Whether you require a plumber for a new renovation or cleaning out your existing drain, Dry-rite guarantees that things will be done right.  Our plumbing services include the following:
• New Construction / Renovations
• Emergency Repairs
• Maintenance Service
• Leaky Pipes, Taps, Faucets
• Renovations
• Drain Cleaning
• Drain Repairs / Replacement
• Sewer Related Issues
• Toilet Repair / Replacement
• Showers & Bathrooms

• Sump Pump / Back flow Valves
• Water Heaters / Boilers
• In-floor Heating
• Kitec Plumbing Replacement
• Camera Inspections

One Stop Windsor Plumbing Service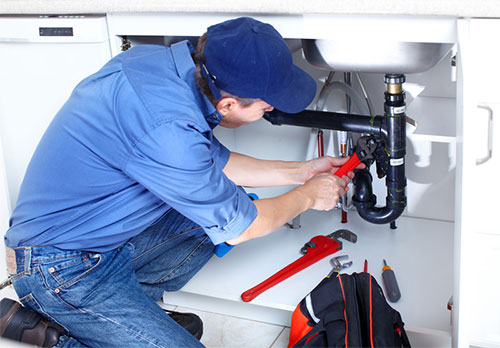 Dry-Rite's professional Windsor plumbers have seen and done it all. We have fixed, repaired and replaced antique plumbing systems, as well as design and install state-of-the-art plumbing systems for unique home and business layouts.  Whether its installing new pipes, renovating a kitchen or bathroom, or replacing your exterior drainage, we work with even the most complicated situations to find the most effective solution. In all cases, we use high quality products that have been proven over time.
Camera Inspections
Dry-rite's video / camera inspection allows our plumbers to inspect and locate pipeline problems such as leaks, blockages, burst and collapsed pipes.  Drain and sewer systems can be visually examined and diagnosed by sending a video camera through the problem drain or sewer.
Additional Plumbing Services
If you have an issue or concern that we haven't mentioned, please ask us about it. We perform all types of plumbing repairs, installations and maintenance. Our entire team is committed to quality workmanship that you can count on.
100% Satisfaction
Customer satisfaction is always a key focus at Dry-rite.  That's why we offer a 100% satisfaction guarantee.  If the work we have performed should fail in some manner, we will return at no cost to you and rectify the situation. Your satisfaction is very important to us.  We've built our business on it.
Service Area
Dry-Rite is a Windsor plumbing service that is locally owned and operated.  We service the following communities with new plumbing installation, plumbing repairs, and emergency repair work. Windsor, Tecumseh, LaSalle, Amherstburg, Essex, Leamington, Kingsville, Belle River, Wheatley, and Tilbury.
Emergency plumbing services available 24/7 – Call 519-977-2007