High Quality Sump Pumps & Backwater Valves
Prevent flooding of your Windsor area home with the installtion of sump pumps and backwater flow valves that are dependable. At Dry-Rite Home Solutions we install Liberty Pumps that come with full warranties. For additional peace of mind we provide a 5 year labour warranty. Liberty Pumps have been protecting basements against flooding since 1965.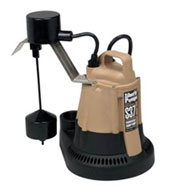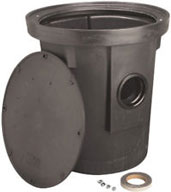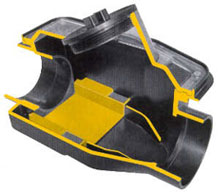 We are experts at preventing and fixing leaking / flooded basements in the Windsor, Ontario region. This includes the surrounding areas of Tecumseh, LaSalle, Amherstburg, Essex, Kingsville, Belle River, Wheatley, and Tilbury.
Save Money with the Basement Flooding Protection Subsidy Program
If you live in Windsor, it would be wise to take advantage of the Basement Flooding Protection Subsidy Program (BFP) offered by the City of Windsor. The BFP program is designed to assist homeowners by way of a financial subsidy to install a sump pump and/or back-water valve (flood protection devices) and/or disconnect foundation drains from the floor drain. The subsidy covers 80% of the cost of installing a sump pump or backwater valve.